Stand-Alone Lapbooks - Items tagged as "Declaration of independence"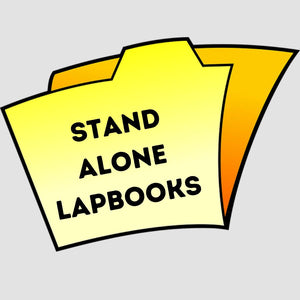 Stand-Alone Lapbooks do not follow along with a specific curriculum. Instead, they teach about a certain topic and come with a study guide that we have written.  The study guide contains several pages of information for your child to learn about the topic. 

For example, if you look at our lapbook entitled "Inside My Body," you will find study guides that give information about the nervous system, excretory system, respiratory system, digestive system, skeletal system, the brain, skin, muscles and joints, bones, skull, and heart!

After each study guide page, there will be a booklet template for your child to cut out, assemble, write in responses, and glue into the lapbook. 
We include all the instructions for your child to easily and successfully create a lapbook!